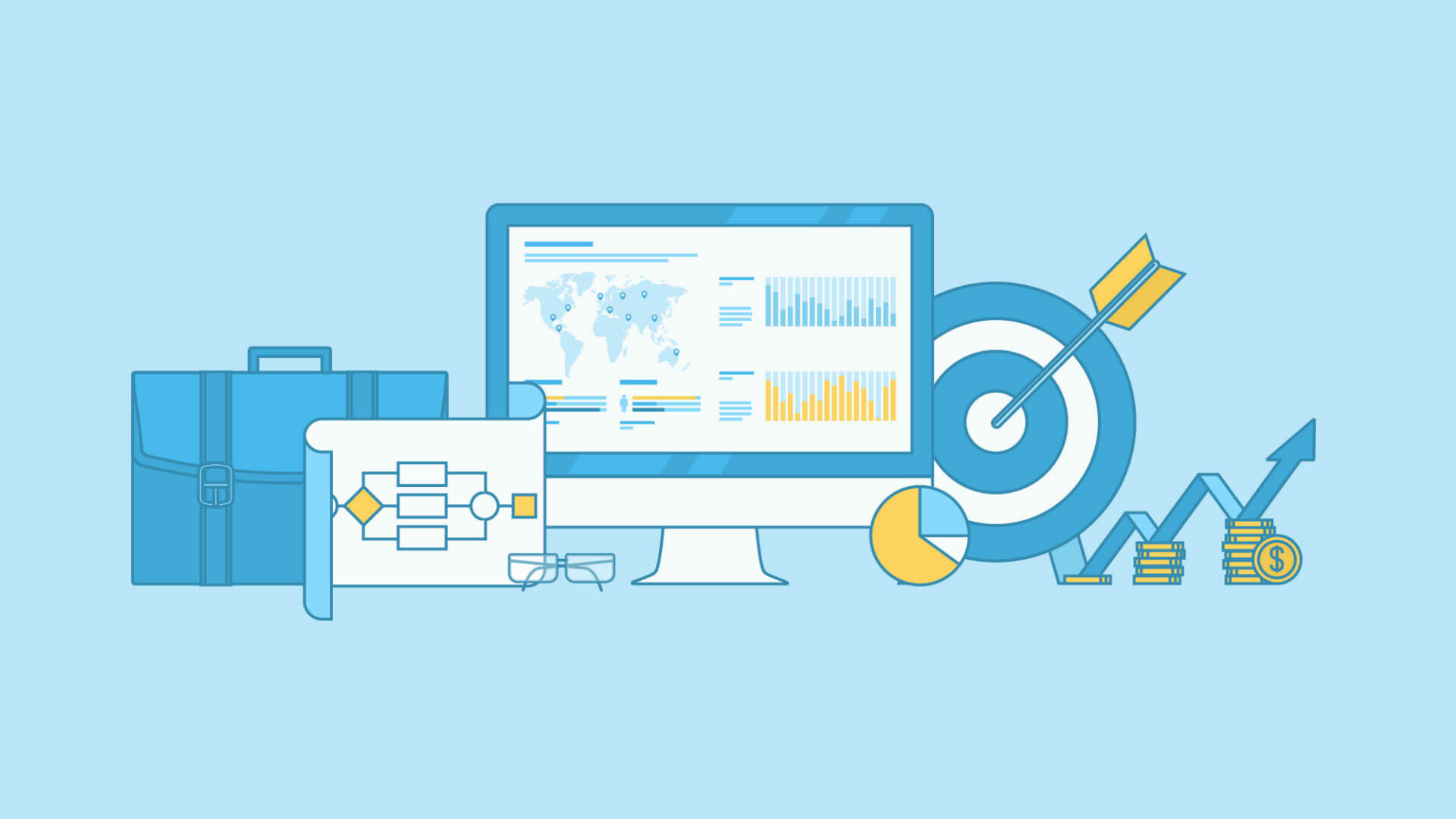 SEO is the most prominent way known for attracting quality traffic to a business website. It's estimated that approximately 68% of searches made are organic and less than 1% of searchers move to the second page and click a result there. It precisely indicates the importance of first-page rankings for your business.
To generate qualified traffic, your site should be on the 1st page of search results. There is no other way out. If you have an enterprise website, you need a comprehensive search engine optimization strategy in place. Enterprise websites have over many thousand pages. Enterprise SEO is a tedious and complex task. To taste the success of your enterprise SEO efforts you must make calculated moves.
In this article, I have listed several enterprise SEO key trends that you should follow and implement for more traffic to your website.
User Experience:
User experience is critical to search engine optimization. Poor UX can hit the site's visibility and ranking. Google has a clear view on this. Websites that provide a good user experience get more engaged users that stick to the website for a longer period. A website's user experience is derived from several factors such as accessibility, clarity, and most prominently, site speed.
Google is currently working on core web vitals. This is a brand new ranking algorithm designed to evaluate a web page based on the user experience on the particular web page. Enterprise-grade websites need to create and implement a strategy to tackle core web vital slated for launch this year.
Mobile-First Indexing:
Google will keep pampering mobile sites. This standard is not going to die any time soon. Mobile-first indexing allows Google to prefer mobile websites over desktop for indexing. Offering intuitive experience on mobile devices is key to business growth and visibility as mobile users tend to search for products and stores using the Local Pack.
Enterprise-grade websites can do a few things to ensure a tight-packed website compatible with mobile-friendly standards laid down by Google. You must ensure that your mobile website doesn't miss any part of your content available on the desktop website. You should also make sure that the text, videos, and images available on the website are all crawlable and indexable.
Original Content:
Original and unique content is the key to user engagement and higher ranking. Quality content ranks well and establishes your brand as a subject matter expert. Since original articles have never been published before, they are fresh, relevant, and unique.
Google prefers websites that create fresh content and ensure a great user experience through innovative content. To make the content more powerful you can add ideas and more relevant information to keep the competition at bay.
Voice Search Optimization:
The number of voice searches made has increased manifold in the recent past and will continue to grow. Voice searches offer users the quickest way to get answers for their queries related to any information, products, and solutions.
Big brands can capitalize on voice searches by following some simple steps. Voice search optimization starts with identifying the user intent. Users using voice searches for discovering something are usually very specific about their needs. For instance, questions about business operation hours or product cost are pointed and specific.
To answer such queries it's important to understand the user intent. It will help you structure your website content for answering questions that your users are actively searching for. Moreover, you must make sure that important information on the website is easy to find. It will help you perform better in voice search.
Long-tail Keywords:
Long-tail keywords are important to voice search optimization. These keywords are longer than your typical search terms users use and are often more specific. Big websites usually ignore such keywords for high volume shorter keywords.
Long-tail keywords are conversational, specific, and aligned with the user's buying intent. Optimizing your website for long-tail can bring more conversion and highly engaged audiences.
Featured Snippets:
These are position Zero listings. Search engine giant Google selects them by default. While selecting the websites for position zero Google considers one that provides the most useful and relevant information to the end-users.
Google pulls featured snippets from the web pages already ranking in the top 5 to 10 positions. This is probably the reason why enterprises should focus on a strong SEO strategy to rank high on highly competitive and profitable keywords.
Video Content:
Buyers tend to consume video resources before buying products and services. Brands should focus more on building and optimizing to get the quick attention of their audience. Besides attention and engagement, video content can help you grab substantial backlinks and social shares.
If video marketing and promotion are done rightly, your SEO campaigns can achieve huge success and highly qualified traffic. The more your videos are shared more they get attention and boost your brand's visibility. To ensure more audience falling for your brand, keep producing thought-provoking videos that create a connection with your target audience.
If you are running an enterprise website these are the trends you can follow to see huge SEO success. Start implementing them now.

Tarun Gupta, CEO of Brainpulse Technologies, is a prolific author and digital marketing specialist. His insightful writings span SEO, content marketing, social media strategy, and email campaigns, offering invaluable expertise to businesses worldwide. Tarun's contributions continue to shape the digital marketing landscape, guiding success in multiple niches.
---