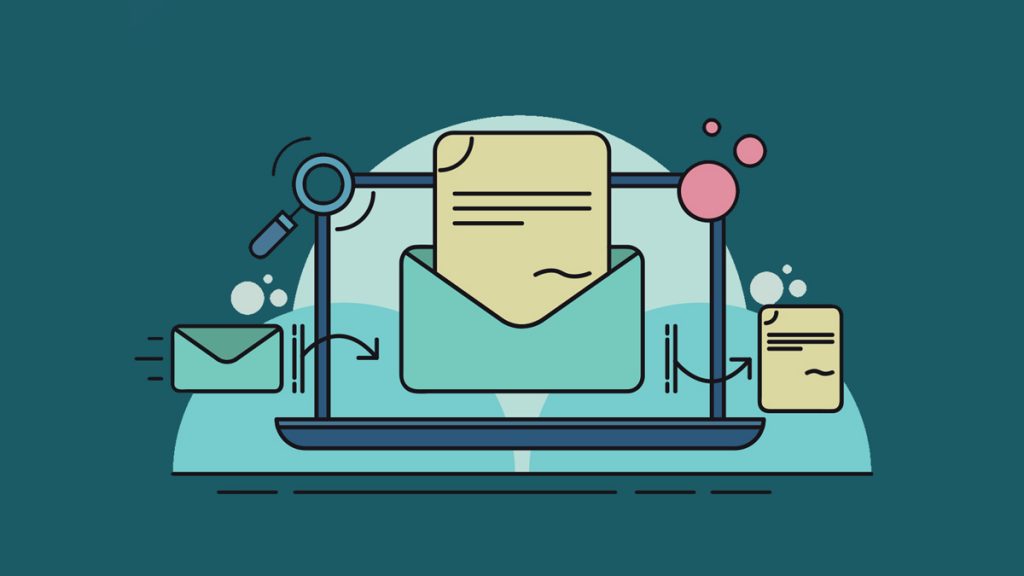 2020 had been a volatile and testing time for marketers. Pandemic became a marketer nightmare that hit businesses direly. but that didn't deter them from using affordable communication mediums like email marketing to engage and convert potential customers. Marketers have cashed on email marketing for growing their business and turned it into one of the most important tools for engagement.
Covid-19 forced people backdoors and left no way but to shop online. To engage those customers digitally, email marketing is the best way out. It's the most affordable and effective method to create a wider audience outreach.
Using its core features such as personalization, segmentation, and automation, you can create a better email marketing strategy aimed at engaging target customers and increasing return on investment (ROI).
Major Email Marketing Trends for 2021
This year too, big businesses will focus on email marketing to grow their user base and improve ROI. If you haven't yet thought about it, it's high time to do this. This article lists several important email marketing trends and innovations that will supercharge your campaign.
Increasing the level of personalization
Random email blasts are annoying. People hate receiving emails that are irrelevant to them. The bounce rate of such campaigns is relatively high since they hit the wrong inbox. Similarly, the probability of such emails hitting the junk mail folder is also very high. Lack of personalization in emails is a major factor behind this mess.
Email personalization helps to create a bond with a customer. Sending emails with personalized greetings and familiar overtones gives the customer a sense of value and care.
To create the next level of engagement, email marketing tools are equipped with automation and AI to create personalized emails that speak to your consumers. These AI-based tools send targeted emails to the audience based on their demographic details, shopping habits, opening rates, and favorite products or services.
While launching your next email campaign, always remember to include the customer's name and consider adding a personalized message.
Emailer Design
Emailer design plays a significant role in campaign success. While designing an emailer you have to pay attention to the creativity and subjectivity to scale the level of engagement you're creating.
Creating eye-catching and innovative email designs will remain important whatever the trends will be. When it comes to email designs, aesthetics and the dynamic nature of the emailers are two important aspects to consider. A good emailer design must reflect a sense of minimality and should be well-structured.
User-Generated Content in Emails
Adding user-generated content in the emails can bring tons of organic traffic and conversion for your brand. Customer reviews and feedback is the best example of user-generated content.
Users trust brands with more positive feedback. If they see positive customer feedback from existing buyers, they are more likely to buy from that particular brand.
To convert your target audience into paying customers, present user-generated in your emails. In addition to the customer reviews, you can also include poll results with a handy CTA button. Ask your customers to post photos of themselves with few lines about their experience with your products/services.
Making emails More Interactive
Adding interactive content to email campaigns helps to bring more engagement. These elements make the campaign more innovative and interesting. There are several elements that you can use to spice your email campaigns.
Start by adding Gifs and hover-over imagery. The trend has been gaining momentum as marketers are using Gifs to make their email communication visually appealing.
Call-to-action buttons are another important element of email marketing campaigns. They help users to connect with you for the transaction. It's important to offer users visible and clear call-to-action buttons so that they can take swift action. Offer users features like products or service carousels and polls. Interactive tests and quizzes also help you to amplify email engagement.
Consistent Emails across Platforms
As you don't even know about the platforms and devices recipients use to receive and open emails, you should optimize your emails across all platforms. As people tend to browse their mobile phones to read emails, you have to make sure that your users are getting the same level of experience through the platforms and devices say desktop, mobile, macOS, and iPad. It's of utmost importance that emailers should be designed having the user's mobile experience in mind.
Appreciation Emails
Sending timely appreciation emails to customers is an essential part of personalization. It offers a sense of value to them and feels like you care for them. You can send appreciation emails in many ways.
It can be a thank you email, a personalized email with a discount code on the customer's birthday, or early access invite. Make appreciation emails an integral part of your email marketing strategy. Many brands are already doing this and several others have started adopting this.
Drip campaigns
Drip campaigns are an important part of an email marketing strategy. It is going to stay. Drip campaigns are trigger-based sequenced emails designed to produce a consistent flow of communication between the business and the customer.
Drip campaigns provide customers the opportunity to unsubscribe from random and irrelevant emails. It lets users have better control over the email communication they receive. On the campaign front, drip campaigns always have an advantage over regular emails.

Tarun Gupta, CEO of Brainpulse Technologies, is a prolific author and digital marketing specialist. His insightful writings span SEO, content marketing, social media strategy, and email campaigns, offering invaluable expertise to businesses worldwide. Tarun's contributions continue to shape the digital marketing landscape, guiding success in multiple niches.
---