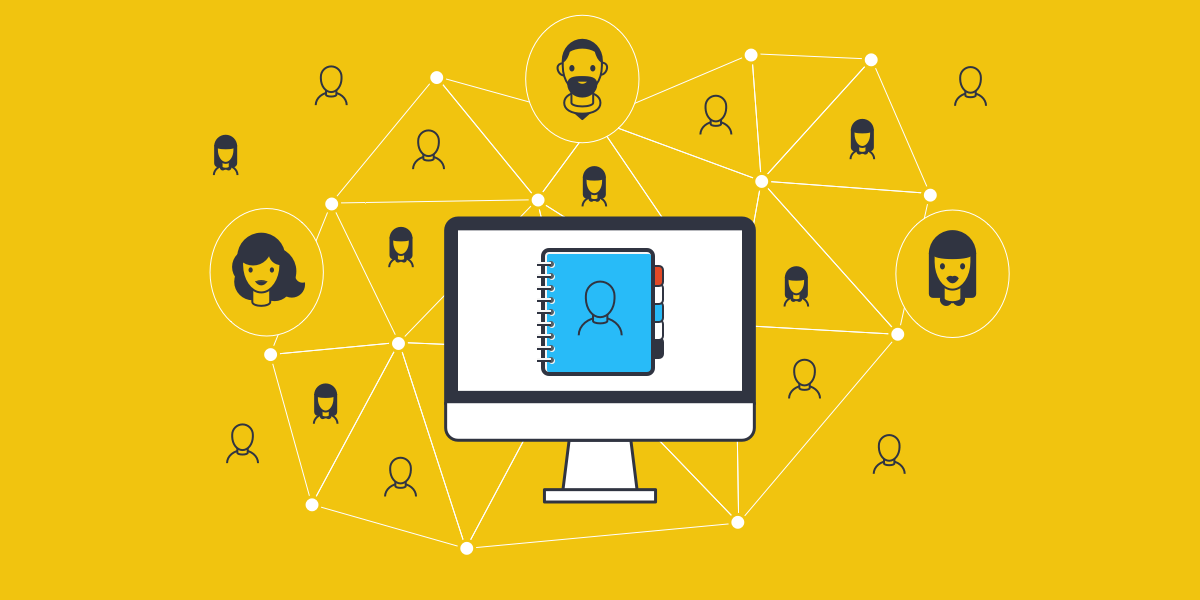 Segmenting email marketing lists help marketers improve their campaign's open rate and click-through rates. Segmentation is a strategy where email marketers divide email subscribers into smaller segments based on certain parameters. The practice enables the creation of more personalized email marketing campaigns based on subscribers' geographic location, interests, purchase history, and much more.
Effective Email Marketing Segmentation Strategies
Email lists are segmented to create specific communication for each segment instead to create one mass message for all. Sending the same communication to all your email subscribers is a real turn-off for your subscribers. Not only the practice leads to a huge disengagement but also ends up subscribers trashing those emails into junk.
Whether you're in B2B or B2C, there are several ways in which you can segment your email marketing list.
Geographic email segmentation:
In this segmentation, email ids are segmented through geography. For instance, if you are hosting a local event, you send email communication to the recipients that belong to that geolocation.
Content Specifica Email Segmentation:
In such an arrangement, email IDs are arranged based on the specific content such as What pages did visitors visited on your site, What did they download from it, and more.
Behavior-specific email segmentation:
It takes into consideration the level of user engagement on the page. For instance, how long a customer sticks to a page, the number of pages they view on an average visit and how frequently do they abandon or cancel the cart.
Let's discuss some well-known and highly utilized email segmentation strategies that you can follow to increase the efficacy of your email marketing campaign.
Demographics:
The demographic data is the first parameter for segmentation for most marketers. In demographics-based segmentation, marketers look into information such as age, gender, company position, and income level of the recipients to design communication exclusive to that segment of the audience.
Demographics unleashes a lot about the person's needs and interests. While asking for their demographic details for completing the sign-up process, don't ask for too much information. Request the information that you the most essential for your business.
Email Engagement:
Though it seems a basic metric, it has an incredible impact on open rate and conversion when you segment email lists on this basis.
Here marketers consider several parameters for the segmentation including the active vs inactive users, users who haven't opened your emails for a long period. Once you have the data about such engagements, you can create a specialized campaign designed to target and reengage such subscribers.
With this segmented list, you can focus on subscribers who do engage. In this way, you can target them more specifically. If they click through the link sent in the campaign, you can create a specialized campaign to further target them.
Geo Location:
Geo-location data can help you segment your email list in many ways. Geolocation-based email list segmentation is valuable when location is a primary factor that influences sales and marketing decisions. Companies use such segmentation in different ways such as sending time-based email messages, advertising regional promotions, sending live webinars or AMA invitations, and providing personalized travel directions to attendees.
Website Behavior:
How visitors behave on your website is another important metric that can help you in segmenting the email list. You can get crucial insights about visitors' interests if you track and monitor the website's behavior.
The behavioral data may include visitors' scrolling behavior, icons clicked, time active on-page, menus visited, and more. Other metrics that may help to segment the list include pages people visited, pages they didn't, and much more.
Personal interests:
This is another important metric that helps to segment the email list. If done rightly, it can significantly increase your conversion and open rate. By tracking personal interests, you can get detailed information about the subscriber's interests.
You can easily do this. When asking them to sign up for the newsletter, you can ask your audience to mention their preferences. This is how you can cut the noise and come up with specific targeting of your audience based on their real interests.
Past Purchase History:
This is another tested way to optimize your email list for an improved open and click-through rate. You must have a list of buyers who have bought from you in the past. You can do this by sending out email campaigns for similar items or accessories that your existing buyers would like to purchase. For example, if you're an online pharmacy selling prescription medicines, you can send out targeted emails to suggest them refilling.
Amount Spent:
How much amount customers spend on buying items can be a great metric to segment your email marketing list. The customer expense history determines which customers are likely to spend more dollars than those who are more interested in affordable purchases.
Once you have the data, you can send out targeted emails showing the products that fall in each person's price range. By using this metric you can find buyers who spend a huge amount on shopping or shoppers who are motivated by discounts and so on.
---