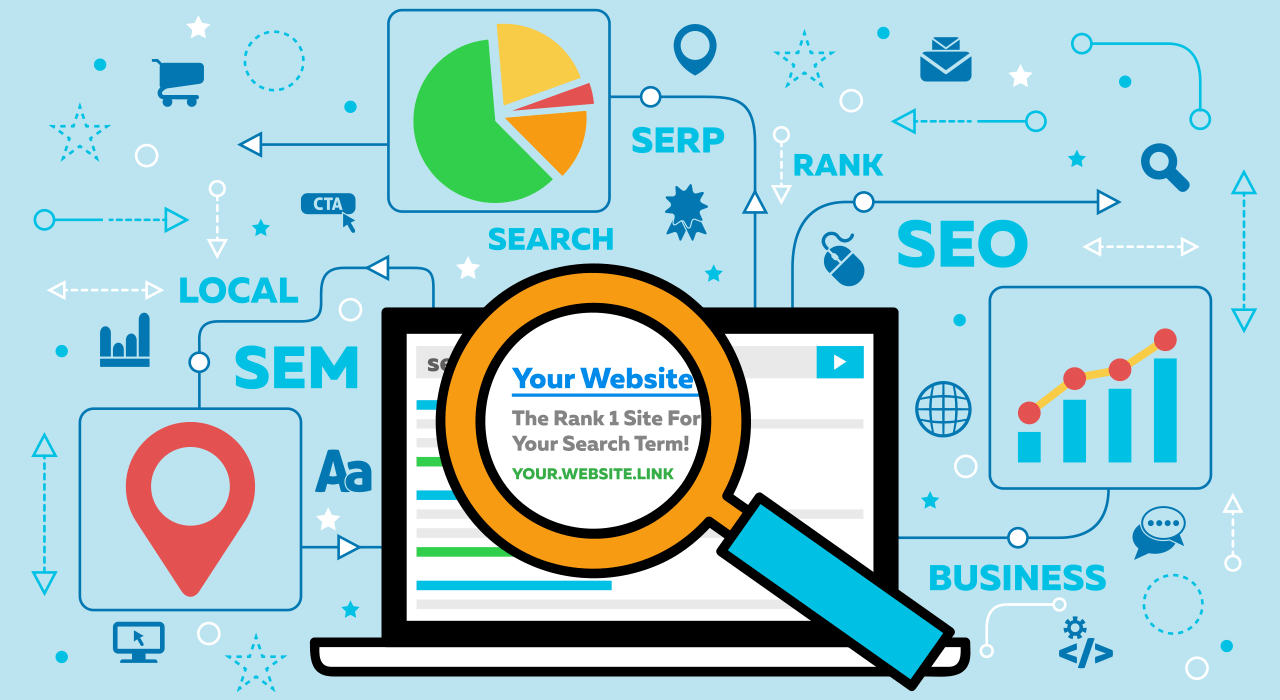 SEO isn't an individual activity. It's a set of tasks bundled together that collectively help online businesses increase conversions, and boost sales. These SEO elements are crucial to any campaign. If any of these elements are missing, your campaign will crumble. It's therefore essential that you place all the things right for a fine start.
Key Elements of an SEO Campaign
This article pulls together several SEO strategies important to any SEO campaign focused on organic search ranking and traffic.
Target Audience and Industry
Start your strategy by identifying your industry and audience. This should be your primary focus before launching the SEO campaign. Scan through many things including your industry; your top competitors; their SEO strategy and how they are faring over you. Once you find the answer to all these questions, you can way forward to the next step of the strategy.
Keyword research
As you're now ready with a good chunk of info about your industry and competition, keyword research should be the next thing on the list. Keyword discovery is the best thing that you can use to identify user intent. You must understand what your users are searching for and what the keywords they are using to search for a given product.
Right keyword strategy can be a driving force for your campaign's success. A simple surge or decline in keywords can break or make your strategy.
User Intent
In addition to the keywords, user intent is crucial to campaign success. User intent is a search intent that identifies what a user online intended or wanted to find using search terms (keywords).
When a user enters a phrase into Google search, he is looking for something in particular. This could be an answer to a problem, some information, or a source to buy a product or service. Therefore if you want to get your online business discovered by potential customers, make sure your content is fully optimized for overall user intent.
User intent is of four types namely informational, navigational, commercial, and transactional.
Analytics and Reporting:
For marketers, accurate reporting is key to the campaign's success. It can help them in making quick adjustments to the campaign strategy if it falls short of the expectations. Analytics and reporting become crucial if your business belongs to a rapidly changing industry.
Reporting plays a significant role in a long-term and strong search engine marketing strategy. Comprehensive reporting and analytics help marketers collect the right set of data for decision-making. It's the only way to get a complete insight into the information collected and know more about what areas need improvements for further growth in ROI.
There is an obvious benefit of SEO reporting. Brands adopt this approach to get an understanding of customer's buying behavior, likes, and dislikes. This way they can allocate marketing resources to the right strategy. With access to the right SEO reports, brands can create high-quality engaging content for their target audience.
Mobile SEO:
With the Mobile-first index, Google has brought a new standard of search. The algorithm was introduced to focus on mobile websites when it comes to indexing. Mobile-first index isn't about excluding desktop sites for indexing but giving preference to mobile websites for indexing. Desktop sites will remain rule the search results if they provide the best results for the query.
Now Google will not be satisfied by mobile websites built using m.domain.com. These sites do more harm than good. They can cause duplicate content issues and may inflict canonical URL concerns with indexation. Instead, going forward with a standalone responsive website with all its elements intact will be the best recommendation.
Core Web Vitals:
Google is all set to launch "Core Web Vitals", its latest page speed update. The update is slated for launch later this month. The update is said to be a speed metric focused on page speed improvements.
The metrics it will measure include loading performance, interactivity of a webpage, and visual stability of the webpage. If you haven't yet aligned your on-page with core web vitals, it's the right time to do.
Technical SEO:
Among many factors that contribute to the success of your online website, the content remains to be the prominent one. This is one of the best ways to acquire backlinks, build authority and increase online traffic to your website.
A great piece of content is one which resonates with the audience, goes viral, and creates a value addition. The content should create a lasting impact to encourage people to buy from you.
The key takeaway is that the content should be planned, written, and published properly for the magical effect. Several things that need to be considered while writing a perfect piece of content include Keyword targeting, on-page optimizations, meta and image optimization among others.
Conclusion:
That's done for now. You have a great list of things that should be aligned with your SEO strategy. Now it's your turn to create a solid action plan mixing all these elements. It will surely fetch great and sustainable results.

Tarun Gupta, CEO of Brainpulse Technologies, is a prolific author and digital marketing specialist. His insightful writings span SEO, content marketing, social media strategy, and email campaigns, offering invaluable expertise to businesses worldwide. Tarun's contributions continue to shape the digital marketing landscape, guiding success in multiple niches.
---