Google, the search engine giant is all set to give sleepless nights to third party hotel and hospitality providers. Reports are coming that Google is testing a feature for direct hotel bookings from its platform. With the feature to be rolled soon, the company wants to let searchers book and pay via Google.
Google seems reluctant to handing off the lead to a third party travel site or hotel site.
The process of hotel booking will be different from what it usually appears. Once user locates a hotel on Google, he is taken to the hotel site or a third party for further processing. With the new feature, Google is changing the flow.
If the feature goes live, Google will ask users to provide payment details directly to Google. The example below is the Hotel Rouge in Washington DC: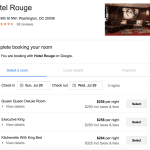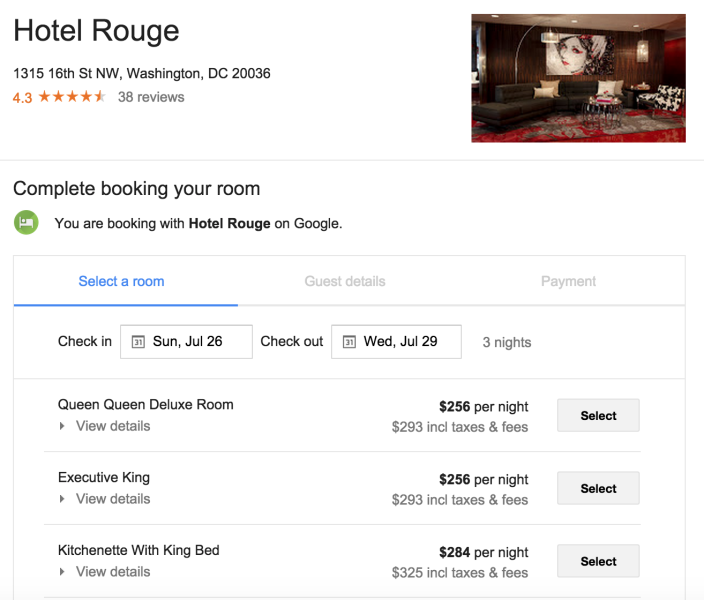 The move could trigger concerns among the third party online hotel booking agencies. This is because Google will now itself act as an online travel agency. To escape the possible opposition from third party travel agencies who use hotel booking software, Google should convince them to participate in the direct hotel bookings program, which may or may not be difficult depending on the model. The booking feature is being tested and may go live soon. With the feature, Google is probably looking at increased revenue generation.
Most of the hotel chains prefer to go for direct hotel bookings rather than through a third party online hotel booking sites. So, it's still not clear whether Google takes a percentage of the transaction or charges this as a click/lead.

Tarun Gupta, CEO of Brainpulse Technologies, is a prolific author and digital marketing specialist. His insightful writings span SEO, content marketing, social media strategy, and email campaigns, offering invaluable expertise to businesses worldwide. Tarun's contributions continue to shape the digital marketing landscape, guiding success in multiple niches.
---