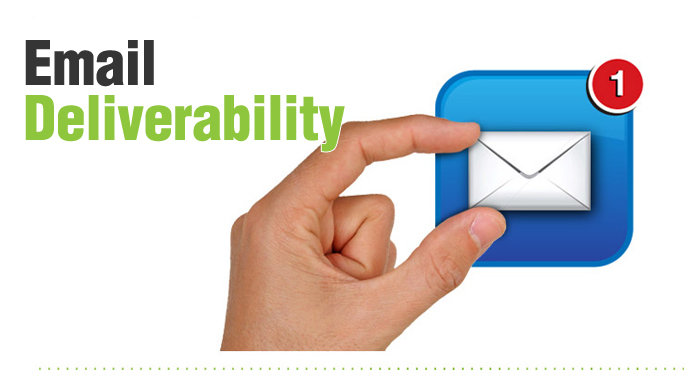 People involved in the business of sending bulk emails to their customers, clients or prospects often complain about deliverability issues. Most of the email marketers feel that Can-Spam law and ISP filters impede the growth of legitimate communication in their market. However, the solution to this problem does not lie in series of complaints but in following the necessary steps to optimize the email process.
How To Improve The Deliverability Of E-Mail Campaigns?
So,let us configure the major ways to get better with your bulk email deliverability.
Verify blacklists
If even after using permission-based, opt-in lists, you are getting frequent non-deliveries then check blacklists to ensure that your domain, IP address or ISP is not listed there. Inquire about the IP address your emails are being sent from and check it against blacklist databases.
ALSO READ:
Key E-Mail Marketing Terms You Must Know
Be on a Whitelist
Today, by registering with ISP Whitelists, all campaign owners can have the convenience of being proactive with their ISP reputation. Being registered on an ISPs Whitelist largely ensures accurate email delivery, or at least a mail delivered to right recipient.
Also, note that getting on a whitelist is a time-consuming job that involves an authenticating process to ensure that only reputable addresses are regarded. To begin with the procedure, you need to contact your ISP and the ISPs of your major recipients and avail information regarding their particular process for whitelist registration.
Maintain Opt-in records
Often it happens that your customer chooses opt-in to receive your email but later forgets it and put you to a spam list. In this situation, a spam monitor, like Spamcop or Spamhaus might contact you with an alert, providing you with a chance to show that the recipient actually did opt-in. But for this accomplishment, you have to maintain a record of opt-in data. Also, it is suggested to have an opt-in reminder in your email messages. If your recipient gets his/her subscription details in the message, the possibility of reporting the message as spam reduces.
List Segmentation
Big list creates big problems, hence, it is better to segment your list and send your message in targeted batches. Categorize your email lists appropriately once data mininig is finished to avoid having one massive list. Segmentation can be done in accordance with zones, so that each zone will receive the message at an optimal time in the day. Also, make use of regional segments to personalize each lists subject.
Proper List Management
Maintaining a clean list significantly reduces the amount of hard bounces. Get rid of invalid addresses and other list members who have opted-out. A proper data valiadation may help here. A clean list is more apt to assured delivery. Always keep in mind that ISPs easily pick invalid addresses in a bulk email campaign.
Content Verification
A number of content checking software are available to check your message. Get a spam score and provide suggestions. Work with the ISPs and ensure clean appearance of your message in content filters.
ALSO READ:
How To Increase Your Campaign Conversion Rate?
Provide consistent opt-out convenience
To prevent getting into a spam list, make sure you provide an opt-out facility. The ability to unsubscribe from an email list is very important.
Get a Dedicated IP Address
Individuals having the need of sending bulk email quite frequently must get a dedicated IP address. In case of sharing an IP address with other users, chances of getting it flagged by an ISP spam-filter get prominent. Also, ensure to have a dedicated IP address that comes with a reverse DNS entry setup.
---