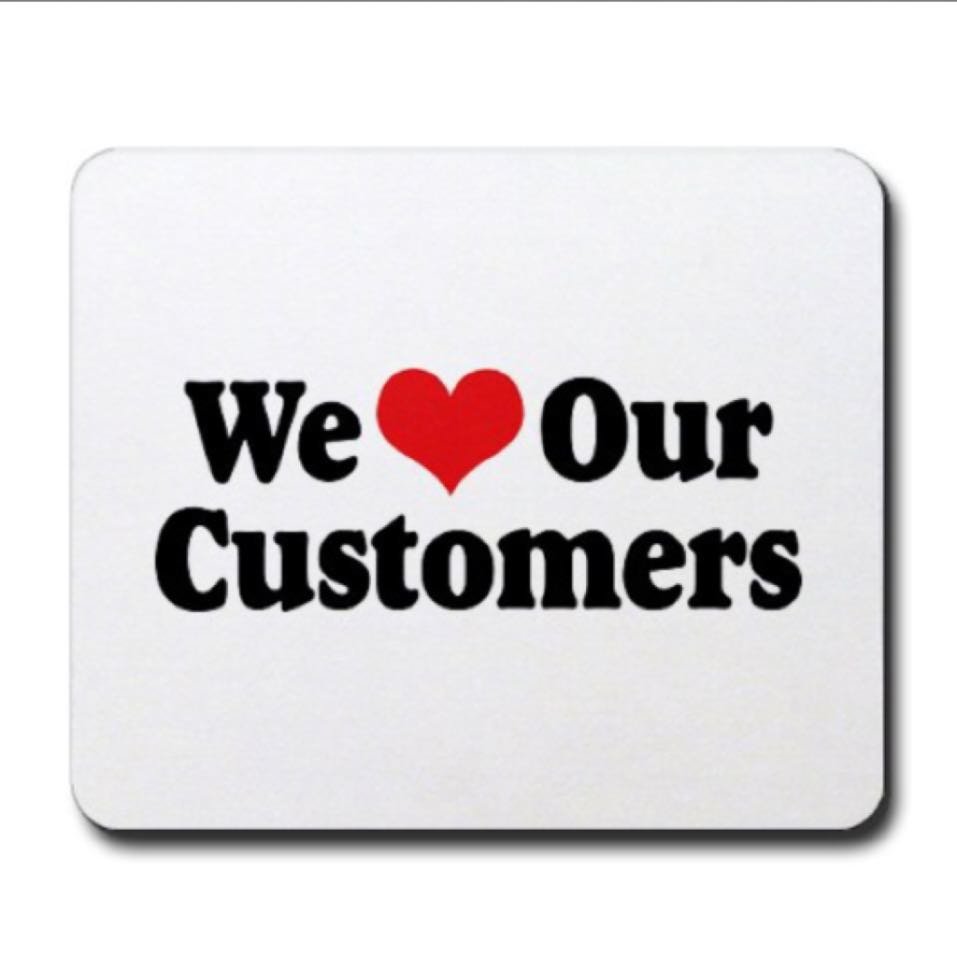 Your customers make the most of your business, whether offline or online. Have you ever realized how an individual customer brings life to your business? He approaches your website, spends hours to find a product, makes payment and leaves. Even, off the screen, he promotes your business by spreading its goodness to friend and kins.
Your customers do valuable contribution to our business, now, its our turn to show and express and gratitude to them for being the part of our business. There are ways you can give back so that your customers feel valued. As a digital marketer I have tested a few and got amazing results, you may try a few as well:
Thank Them Personally:
There is nothing better than getting personal with your customers while thanking them for their support. You can get in touch with them using emails, postcards and personal messages. All you have to tell them is that you care for them, and they matter to you. Appreciate them for their association with you, applaud them for being generous to your delays and thank them that they trusted you. Go personal, at least sometimes.
Share Knowledge :
Don't limit your business alignment around receiving payments and delivering service, rather, contribute a bit that strengthen the bond. Share knowledge and resource with them. Send them certain e-books and knowledge guide to tell how your industry works and why your services are perfect for realizing their goals. For instance, update them with a document stating new trends in search engine optimization industry and how they will impact the running campaigns. Show them that you're not only desperately running for making money but have plenty of knowledge base to share with them.
Connect With Customers:
Connecting customers doesn't always happen via social media channels. You may have hundreds of customers at the receiving end, but you hardly know a few of them personally. Push through an opportunity to connect with your customers face-to-face. Seems unusual, but giving it a try is a great idea. Organize sport events, lunch parties, technology seminars and send them personal invitations. Any activity that would involve involve fun and relaxation would help your customers feel valued.
Value Upgrades:
You may have premium customers who have been with you since long. They trusted your services and valued your association. It's your turn to give them back. If you have recently upgraded any of your service and modified it with added features and revised price, give it to your customers for free. Surprise them with service upgrade free of cost. For instance, your long time customers who subscribed your web hosting plan carrying 1GB hosting space, could be upgraded for the latest 2G hosting plan without additional charges. It would be great as it makes customers feel special and in turn keeps them subscribed and more active for longer.
Irresistible Offers For New Customers:
Not only to your existing customers, but you should express same level of gratitude to the customers on-board who have yet to purchase your service or product. To attract new customers, you should include discount coupons, special offers and affordable deals to your business packages. It would further help you attract customers from places like social media, online forums, and word of mouth.
---