If you were among those webmasters who have noticed extreme ranking fluctuations over the weekend, here is the news for you. Googlers Zineb, Garry Illyes and John Mueller tweeted and confirmed that those ranking swings past weekend were due to a core ranking algorithm that Google rolled out quietly, and not because of penguin.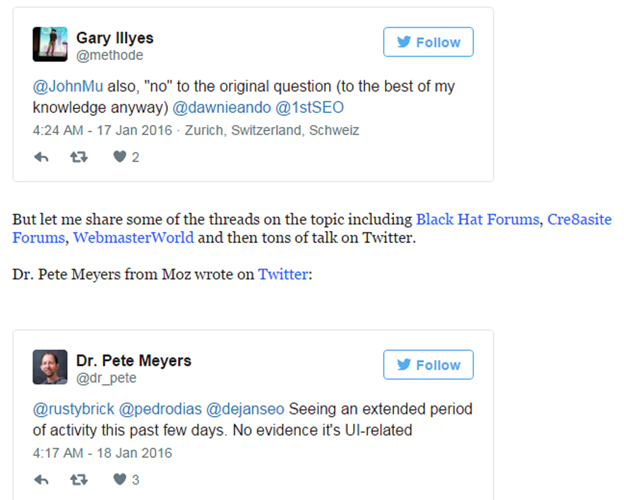 Many of the webmasters along with automated rank checking tools noticed a possible ranking see-saw over the weekend and speculated it a big Penguin update. But now, Google is out with its own version, more likely a confirmation that it wasn't Google penguin update SEOs had been waiting for.
It's worth noting that even after almost a year of last Penguin update, Google is silent on the exact time frame for the next real time Penguin roll out. Webmasters are still waiting for a Penguin update that was delayed and expected to be pushed around this month. This is why when fluctuations occurred, webmasters thought it a Penguin-related update.

Tarun Gupta, CEO of Brainpulse Technologies, is a prolific author and digital marketing specialist. His insightful writings span SEO, content marketing, social media strategy, and email campaigns, offering invaluable expertise to businesses worldwide. Tarun's contributions continue to shape the digital marketing landscape, guiding success in multiple niches.
---