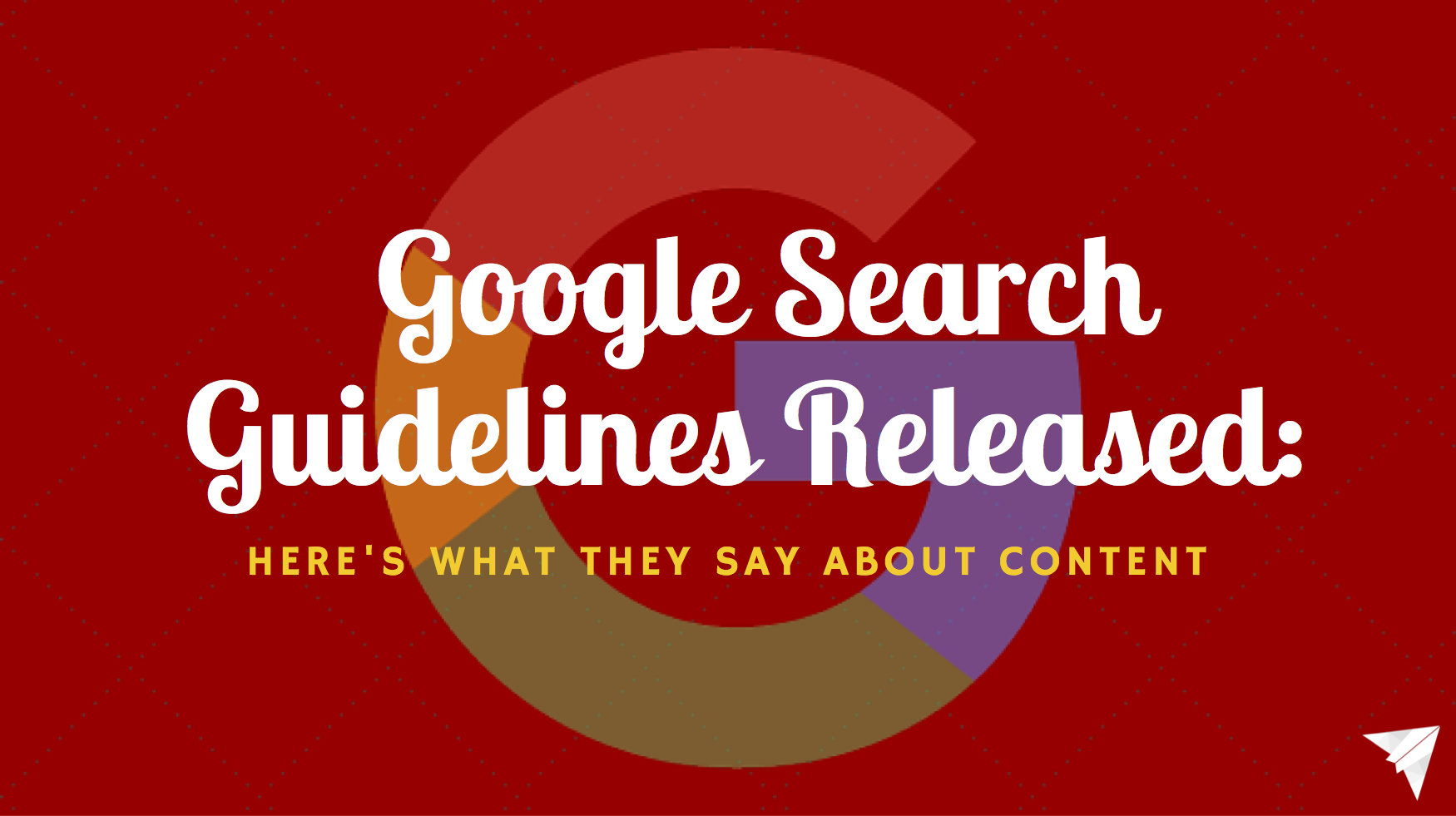 People associated with SEO and Copywriting are familiar with Google's new Search Quality Evaluator Guidelines that company introduced back in November. The 160 page long edition is written to assist Google's site evaluators understand Google's complex ranking system and pinpoints company's definition for expert authors.
Throughout the document, Google didn't send clues how to win its algorithm but mentioned in depth what evaluators consider the most and what all it takes to make a high-quality web page. The search guidelines as a whole cover several aspects that Google does focus while evaluating a website, but here I especially emphasize how the search engine contemplates the need for expert writers to add a true level of authority to the content.
Google Now Looking For Expert Authors, Subject Matter Experts:
Google's frenzy about fresh, concise and valuable content isn't new. The search giant has algorithms in place that ensure high rankings for the pages having professionally written informative content and proposed penalties for duplicate, thin or poorly written content.
Now, with the new guidelines, Google intensifies its focus on quality content, specially on distinct niches. Google wants to see pages of utmost importance be written by expert writers for increased authority and value.
Now, It's About E-A-T: Expertise, Authority, Trustworthiness:
The term, coined by Google, stands for Expertise, Authority and Trustworthiness. The term covers the elements that Google usually look at in high-quality pages written by expert authors. The section in the document that elaborates E-A-T, says that:
"High-quality pages and websites need enough expertise to be authoritative and trustworthy on their topic."
The guide goes on to clarify the points stated in the section. Google states here that a quality page should only be written by expert writers. Only an expert writer could enrich a page with value and information it deserves. The guideline says:
Only an appropriate and knowledgeable person should offer complex medical advice. The advice should be written in a professional style and must be reviewed, updated, and edited regularly to ensure that it remains current and authoritative.
Likewise, while writing complex financial advice, tax advice, or legal advice, take help from expert writers only. The information should be updated on regular intervals for consistency and relevance. This is because, an important financial advice may affect one's financial aspirations and finances. So, the pages containing information on investment, home remodeling and parenting needs to be written and compiled by an expert writer.
Eventually, Google's evaluators mark those pages as low-quality that don't feature this level of expertise and cover a comprehensive topic but offer little information.
Who Is An Expert Author, Google Explains:
Now that Google has clarified which pages require an expert writer, let's find out who is an expert writer. Google is fairly clear about that. As per the search engine, it depends greatly on the topic. A person could be tagged as an expert writer for product or restaurant reviews if the reviews written by him / her are detailed, informative and helpful.
Seemingly, Google admits that different pages require different level of expertise. Medicinal advices needs to be penned by an MD , however, a normal person with first hand experience could write a piece of advice on coping with it in a family situation.
The Conclusion:
By launching the document, Google sets the dice for expert authors. Google will continue to appreciate the piece of content that's impulsive, loaded with information and create direct connect with readers, but now the definition of good content would be more precise.
---