It was the Google Penguin update that started a vendetta against unnatural backlinks and forced webmasters to run pillar to post to sort the issue. It was 24th April 2012 when Penguin started the fight and in May as well as in October 2012, Google penalty became the buzzword. To escape the ire of Google, webmasters started looking for a tool incessantly for bad link removal and finally Disavow tool evolved at the platform. Before indulging in the mechanism of the tool and its impact in Google Penalty Recovery, let's discuss a bit more about Penguin and its aftermath.
Penguin Goes Tough On Bad Backlinks
Search industry predicted that in its initial follow through, Penguin covered websites with around 85% bad links. Its later updates similarly reduced to 65% and finally Penguin 2.0 included all websites having around 35% bad inbound links.
If your business website/blog has dropped from the SERPs drastically, you can't deny the possibility of a Penguin shocker. Technically, Google Penguin targets those websites that have been over optimized and enjoy unnatural link profile. In a crispy term, if you are using black hat SEO techniques, you are under the Google scanner. Most of the websites that relying on the link spam techniques have lost their search engine rankings and experienced sharp decreases in visitor traffic during the Penguin's surprize check. I am listing a number of specific reasons that may instigate Penguin wrath for the SEO Services professionals.
Acquiring backlinks from bad neighborhoods.
Enforcing hidden text and links.
Extensive interlinking and backlinks acquired from non authoritative websites.
Serious violations of Google guidelines.
Massive syndicated content and poor quality article submission.
Disavow tool : Key To The Backlink Removal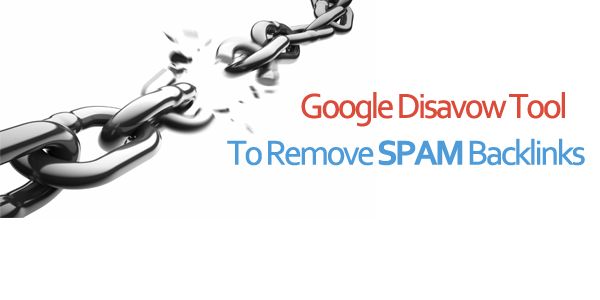 There are several factors that may be the reason behind the dipping ranking issues. If Google spots black hat techniques and unnatural link building strategies on your website, it takes no time to flag your site for link spam. An expert in Google Panda & Penguin SEO Services also warns against these practices.
Numerous exact anchor text backlinks.
Excessive use of exact match domains.
Low-quality article marketing.
Blog link spam.
Non natural links.
Paid links.
Link Farms.
Spun article links.
Spun Press Release Links.
Keyword stuffing in internal/outbound links.
Disavow tool works in a very straight forward manner. When you submit a disavow request, Google starts processing that request and tag those links pointing at your site. If these links don't actually point at your site for link counting and analysis, this tool puts it in removal list.
How To Recover From Unnatural Link Penalty:
At the outset, if you are under the penguin scanner, you need to work on the bad backlinks to restore your relationship with Google. A webmaster must scrutinize and identify which bad links should be removed. It is also very important to do adjustments to your website in order to make it Google compliant. And finally send a communication to the Google to tell them that you have already done with these basics. Link building techniques are not only a proven solution but a comprehensive strategy that leads to the massive search rankings in SERPs.When webmasters go beyond the ethical techniques to get the results quickly, they come under the Penguin hammer.Although there is no established process to get away of unnatural link removal, you may go through the following procedures to lessen the dust.
Collect and recall all your backlink data.
Analyze the backlinks in terms of relevancy, indexing, anchor text and authority.
Communicate webmasters to remove your low quality links.
Make a documentation.
Send it to the Google for final scrutiny.
Professional Services Can Help:
Even after persuading all these measures, if you still find no clue how to tackle the mess, you can consult a Google SEO Services provider. Usually, these providers enjoy sustainable experience in the domain. Consulting them leads to a number of business benefits for the organizations.
They can help you to regain original Rankings.
They help you to save good amount of time.
They allow you to stay updated with project progress tracking.
They help you to reinstate your bond with Google.
They ensure no more spammy links over there.
Beyond all the measures stated above, you can go ahead with some of the basic fundamentals to escape the Google Panda and Penguin update ire. You can yourself use some freely available tools to evaluate and asses un-natural and spammy links. Remove all the bad elements from your site whether link or content to secure your future rankings. And above all, keep updated with frequent Google updates.
---