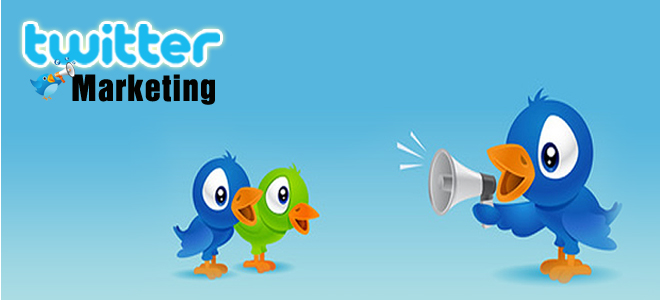 You must have heard a hundred times that twitter is an incredible social media marketing tool for small businesses. If we go by the statistics, the social networking micro-site has around 200 million users to date. Every day, a new set of SMEs join twitter to own a medium to engage and connect directly with their potential customers. Naturally, this information is enough to have you convinced with the idea of taking your small and medium size business to the world of Twitter. But wait, have you learned the way to run activities on Twitter?
This is a common mistake that most businesses commit. They just get on the social networking website without paying much heed to how it actually works. Therefore, there are a few tips that you must learn before you actually enter the space. First of all, every network has its own unique way of promotion. In this article, rather than taking social networking services or SMM services in account, we are just going to focus on the way of promotion that works well on Twitter.
For any social network, audience are the basic building blocks. The number of active audience who are following your brand is a crucial parameter that defines its success. Like other major social networks, your brand success on Twitter is also very much depend upon how your brand receives an audience response there. Most of us feel good when people engage with us. It's not only a big boost to our self-confidence but also is equally important for the brand reputation online.
Audience Focused Social Media Marketing Strategies
Twitter is a great platform if you're looking at sending out your brand message to the huge audience. But, before kicking off the campaign on Twitter, you must perform a sound study of your target audience. The study should cover- who are your audience and what's the kind of content/ feed that excites them.
1. Be Sure About Your Audience
Whether you've just arrived on twitter with your brand or you're a seasoned marketer, be specific about the people who might prefer your brand. There are certain points you need to observe. Twitter has several hundred million people on-board. It has people who belong to several industries, age-groups, genre and demographics. Before shooting off the message, decide what industry you're targeting. If you're offering web development solutions, filter it out to a targeted sub vertical such as e-commerce or WordPress.
2. Get accustomed with twitter marketing:
It is essential for you to understand the terms of Twitter. For instance you must know what does a tweet, DM or Direct message, Follow, @, hashtag etc mean. Make sure you are well accustomed with the entire terminology. You must stick to your topic and theme.
For instance, if your company is selling food products then do not talk about gadgets or automobile. Instead, talk about food items, recipe, food books, restaurants and more. If you deviate from your original theme, the chances of getting surrounded by wrong target audience will increase.
3. Utilize Hashtags
Hashtag is indeed one of the most powerful tool of Twitter. hyperlinked hashtag work as indexers. Placing a"#" in front of a word in your tweet ensure that your tweet is sent to all of your followers. Also, it will get included in a bigger and more wide stream of tweets that come with the same hashtag.
To gain instant attention from your potential audience, tweet about the latest happening of your industry. Also, post link to the sources from where you pick up the news. You may collect news about your industry from Google Alerts, RSS feeds etc. You may also follow the veterans of your industry to gain insightful tweets and information.
4. Make engaging social networking offers:
A little offer is a great enticing technique that always works in social media. You may make an offer to the followers of your company. Offers always bring great results and are an important part of social media marketing services campaign. The offer could be a discount coupon or a special rebate. The technique has worked wonders for numerous businesses.
5. Who Needs Your Service?
Whatever the service you've been offering would be suitable for some and not for all. Means, you need to get them in who could be your subscribers. If you're running a brand management consultancy, new and emerging companies could be your clients. Targeting those who already have a big brand value is an utter waste.
6. Where Are Your Audience ?
This is another key point to look at. Targeting demography based audience could could give your business a positive boost. Look for the brand followers who fall in a particular demographic region(s) that you serve. Suppose, you run an online retail store that caters to the people from Indian state Bangalore. In this case, your message to Bangalore audience may bring value to your brand as well as business. A message sent to irrelevant demographic audience remains unheard.
7. What They Are Looking For ?
On every social network, people have their own business related queries to resolve. Twitter is not an exception either. Analyze the key terms that Twitter users search to solve their problems. It'll give you a better idea about your targeted audience range.
8. Find What They Like To Hear
The approaches mentioned above are the key indicators of your audience. Once you get your audience into the list, it's time to derive the consumable content for them. Prepare a content calender; create quality content; spread the content on a regular rotation and analyze which content engages your audience the most. Just focus on the content that gets maximum readers and leave the fluff aside.
9. Track Unfollows
Your brand followers are an asset to your brand. Don't let them go. Though, it's their own choice to leave your place, you may track how many of them unfolded in a given period. There could be reasons that compelled them to leave you. Perhaps you promoted something they didn't like or you came across to them with an offensive or abusive language. If the number of your brand followers are declining considerably, you may rethink or reorganize your content strategy.
10. Use Analytics
Analytics is important for data analysis and measurement, irrespective of social network you're using. It sends measure signals about how your tweets are performing. A good analytics tool gives you major insights on your social sharing process and strategies placed. It tells whether your text tweets are performing well or messages with images are receiving maximum engagement.
11. Pay attention to What Is being Said
Leverage the best media monitoring tools to discover new communities who are talking around the services and products you offer. Find the places and communities who are having conversations around your key topics. Beyond monitoring blogs, forums and websites, a nice tool can pay close attention to Twitter hashtags and other key terms that your community is using. Identify the influencers from these new communities and strike up a casual conversation.

Tarun Gupta, CEO of Brainpulse Technologies, is a prolific author and digital marketing specialist. His insightful writings span SEO, content marketing, social media strategy, and email campaigns, offering invaluable expertise to businesses worldwide. Tarun's contributions continue to shape the digital marketing landscape, guiding success in multiple niches.
---