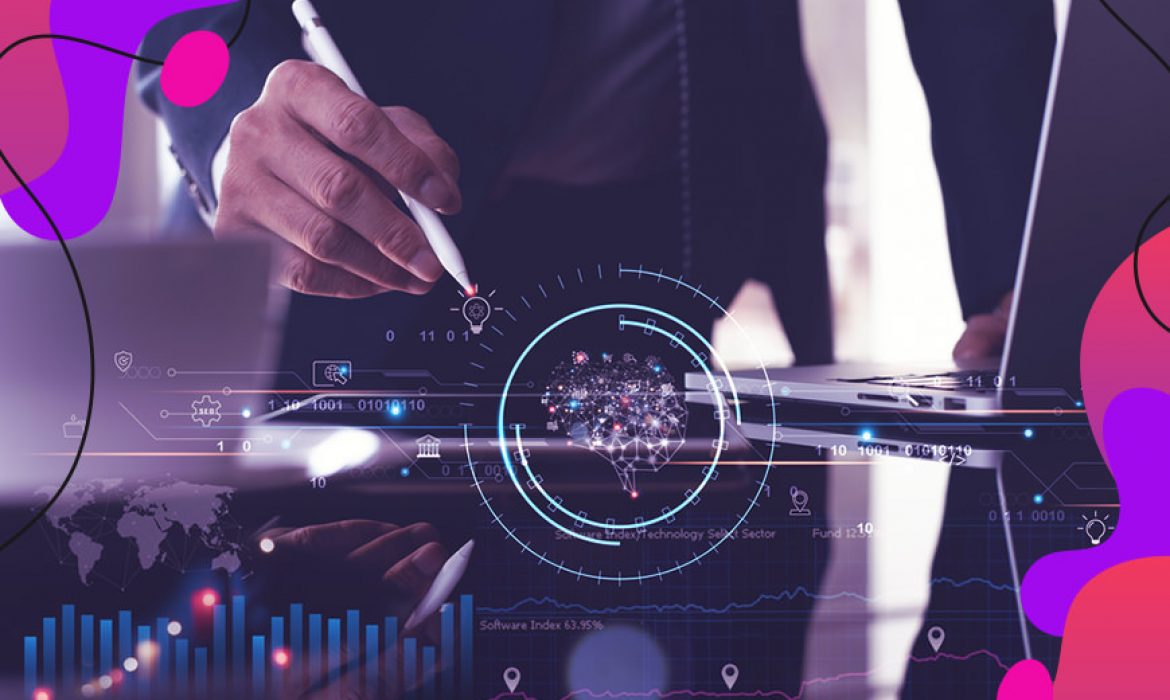 The year 2021 has been a busy year in terms of technology, advancements, and business milestones. Artificial Intelligence (AI) became the most discussed tech during that period. Technology is now an integral part of our lives as it's being used widely to build smart devices, create chatbots, and design self-driving cars. The technology helps marketers to understand complex consumer needs and preferences and design products that ensure customized customer experiences at scale.
AI is also transforming the digital marketing landscape. By using machine learning, companies are improvising customer experiences and saving money as well resources. The technology has the massive ability to analyze tons of data and obtain actionable insights. This is why key industries and institutions such as medical, banking, and marketing have adopted AI to simplify the internal processes and accelerate the execution.
How AI is Transforming Digital Marketing?
Digital marketing is all about data. Marketers invest time, tools, and resources to analyze data. The insights gained help marketers to measure performances, find bottlenecks and recommend changes to improve performance. Since manual processes lead to errors and inaccurate interpretation of data, you can use AI to automate your digital marketing processes.
With the help of machine learning, you can understand your audience better. AI tools accurately analyze to unleash a number of insights about your target customers. AI-powered tools also improve the user experience as they help companies pitch and present the products and services to the buyers that they actually want to buy.
As AI enables comprehensive data-driven analysis, you can create an effective and highly personalized digital marketing strategy for your business.
Applications of Artificial Intelligence
AI-powered digital marketing brings tons of benefits to marketers. It transforms the ways businesses engage with their potential customers. Besides that, artificial intelligence-based tools can help brands drive relevant traffic, acquire new customers and increase overall sales.
Following are some of the many ways in which this technology is being used to drive exceptional customer experiences:
Chatbots
Automated chatbots are the finest example of how machine learning can revolutionize customer experiences. They replace manual customer support hassles with fully automated chatbot applications that can help you engage with your customers more effectively. You can integrate these chatbot tools into your websites and apps.
Chatbots are able to initiate human-like conversations. They are built to connect with your customers automatically and respond to them with the best resolution of their queries. They reduce the dependency on dedicated customer support teams to answer repetitive customer queries. Chatbots improve the customer experience manifolds as customers need not wait for an agent to come live and offer support. Chatbots are now an integral part of the communication strategy of major organizations worldwide.
Personalized Brand Recommendations
To get high-paying customers you have to understand their buying behavior, product preference, and habits. Thankfully, AI tools do it on your behalf. They analyze data to collect insights and provide recommendations on services and products your customers may be interested in. The more you understand your target customers, the more effective your digital marketing strategy will be.
An AI-powered digital marketing strategy enables brands to personalize the user experience and engage them better.
The recommendations these tools make are based on predictive analysis. They gather data and analyze buyers' past engagement with the brand. Ecommerce giants, Amazon and Flipkart leverage AI-powered recommendation engines to hyper-personalized product suggestions to the customers.
These suggestions help brands to scale up sales and grow their revenue. A recommendation engine takes into account users' buying history, items in their cart, items they've liked, or items bought or viewed to provide product recommendations.
Enhanced Shopping Experience
Unless an E-commerce website offers its customers a seamless shopping experience, it will be a hard task to get repeat customers. AI-based tools can change the ways buyers shop.
A lot of brands are already experimenting with different uses of artificial intelligence to improve the shopping experience. With augmented reality, this is now possible for shoppers to virtually try products before buying. More industries are now moving to AI technology to elevate the shopping experience.
IKEA is currently testing an AR-powered app that will allow customers to visualize IKEA products in their own homes. The buyers input the dimensions of their room and based on that data the app shows up different products of different designs.
Better Advertising
Artificial intelligence has made it possible to create audience-centric advertisements that resonate with them. A marketing campaign converts into business only if it reaches the right audience. AI-powered tools help brands in audience targeting. They collect and analyze user data to determine user behavior and create customized ads on the basis of user preferences.
Conclusion
Artificial intelligence (AI) is now a widely accepted technology used by global brands. They are using a perfect mix of artificial intelligence and digital marketing to deliver customers an improved customer experience and build their brand image. This technology is now being used across diverse industry verticals and business niches.
Rajesh manages digital media campaigns in BrainPulse and has over 8 years of experience in directing and implementing online experiences to promote business, products and services on social networks.
---