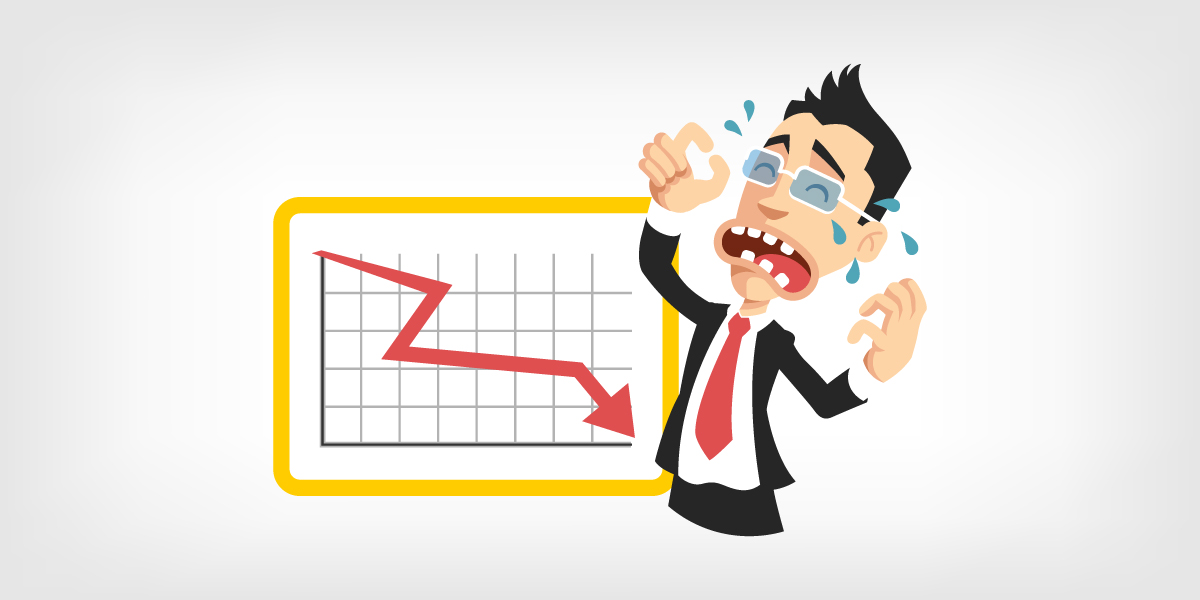 Drop in website traffic is alarming. It directly impacts your revenue and business targets. In times when competition is growing fiercely, low website traffic may hurt you badly. For online businesses with futuristic goals, website traffic matters a lot. More the visitors you have, more the opportunities you can tap in long run. Huge visitor influx helps you nurture business relationships, create brand value and sell products.
Whether traffic drop is resulted due to a technical glitch, recent changes in the website, recent Google update or poor SEO, you need to identify and fix it before it wreaks havoc.
8 Reasons Behind Website Traffic Drop
We are putting straight 8 points that might be the reason behind dipping website traffic.
1: Recent changes in the Website:
It might be the case that a recent change made to the website has resulted into a sudden traffic drop. Whether it's a design change, modifications in the website structure or hosting migration, they can equally affect the website traffic. Ambiguous changes in design may lead to poor load times that eventually causes traffic drop. Be careful while making significant changes to website design or structure. Take a backup before going live with the changes. If you notice drop in ranking and traffic after changes become effective, give a thorough check to find what went wrong.
2: Tracking Code Missing or Wrong:
Issues with the GA tracing code appear to be one of the most underestimated reasons behind traffic drop. This means, a change or issue with the site's tracking code might tank your traffic. Sometimes, webmasters make changes into Analytics plug-ins or website code that often causes issues with tracking code. Discrepancy in actual traffic tracking many a time pops up falling traffic.
3: Some Missed Technical Glitches
There could be some untraced technical errors that caused traffic drop. Use easily available testing tools to fix these errors. Whether it's 404 errors, long page load times, missing/incorrect on-page SEO etc., find them as soon as they happen. Once done with the simple one, move ahead to find complex one such as A/B testing, user experience (UX) and heat-mapping, etc. It's important to discover and fix technical errors to ensure uninterrupted traffic.
4: Issues with Information Architecture
Your website architecture and inbound as well as outbound link strategy are very important. Perform regular audits to determine if all is well with your website structure. Keep an eye on your internal and broken links. Try to spot recent design changes that led to sudden spike in bounce rates.
5: Server Overload
Huge server load may sometime lead to interruption and increased site downtime. Server overload is quite a natural and should be looked into first if website goes down. Despite good resource in place, website may not be able to keep up with visitor traffic coming to the site. In this case, you should make sure that your website is resource ready to face high traffic spikes and resulted downtime.
6: Meta Information
Website traffic may go down if your website's Meta tag is accidently removed or intentionally changed. Google takes clues from Meta tags to decode the subject matter of the page. Relevance of Meta tags is significant to Google rankings. Begin with checking your site Meta to find if it's changed or removed. If all is well, move to Google Analytics to check if the drop came from organic, paid, or social channels. If drop comes from paid, check your AdWords campaign. If it's from organic, check your robots.txt, sitemap.xml, SSL, etc.
7: Google Updates:
It may also be the case that Google hunted down your website with its Penguin or Panda updates. These are the algorithm updates that Google rolled out years ago to improve the overall quality of search results. Panda update audits content quality to discover and penalize websites with low-quality, spammy or thin content. On the other hand, Penguin update analyzes overall link profile and penalizes sites with unnatural links.
8: Source of Traffic:
If you've found your traffic declining, there are some issues related to your SEO. It could be the case that you made updates to your website but didn't submit it to the search engines for indexing. It might also be the reason that a search engine changed the way they index your website. In addition, audit your paid traffic. If it's dropping despite no reduction in the ad budget, your ads are no longer as effective as they were before.

Tarun Gupta, CEO of Brainpulse Technologies, is a prolific author and digital marketing specialist. His insightful writings span SEO, content marketing, social media strategy, and email campaigns, offering invaluable expertise to businesses worldwide. Tarun's contributions continue to shape the digital marketing landscape, guiding success in multiple niches.
---