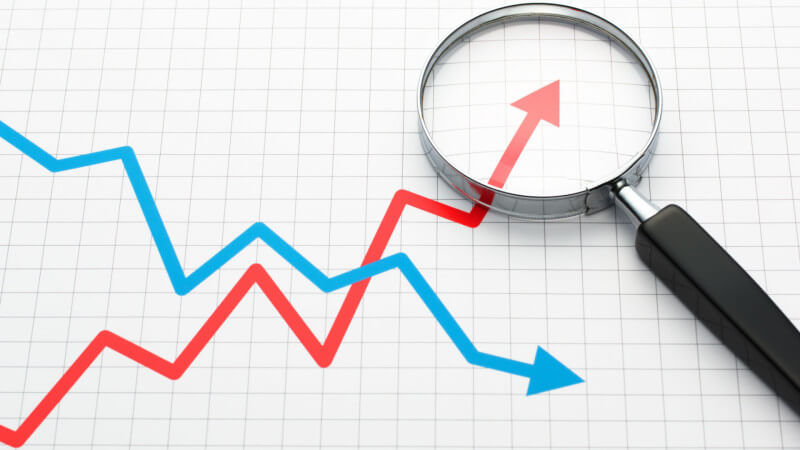 2018 was a year of major changes in almost all spheres of digital. Paid search wasn't any exception either. We have seen an incredible shift in traditional advertising practices due to arrival of automation and machine learning.
7 Paid Search Trends for 2019
As 2019 is here, we can expect following momentous changes in the paid search domain:
1. Google AdWords with a Fresh Makeover:
Your favorite advertising platform Google AdWords is now Google Ads. Along with a changed name, it has got an entirely new look and feel too. With names changed to Google Ads, the search engine giant tries to be indicative of a revamped platform where keyword selection plays a lesser role in paid search marketing. The facelift reflects the platform's journey from text ads to dozens of ad formats across Search, YouTube, Gmail, Maps and a network of partner sites and apps.
Google said that with the makeshift they reduced the monopoly of keywords based ad-targeting. Now, the search giant has many more ways to create and targeting the ads.
2. Responsive Search Ads:
Marketers will be in possession of bigger, more automated ads this year. Responsive search ads will be prevalent and marketers would be adaptive of machine learning models for creative optimization.
To help advertisers in this, Google has already taken up major initiatives such as dynamic search ads, automated ad suggestions and giving the ability to advertisers to add at least three ads per ad group. Google rolled out in August an ad strength indicator, a reporting dashboard for Responsive search ads.
3. AI-powered insights:
Both the premier search engines Google and Bing have been working on to develop AI-driven recommendation engines in their interfaces. Bing has already introduced a competition tab, performance insights and location recommendations in reporting dashboard for highlighting performance changes and competitive pressures.
These results are delivered via machine learning. Likewise, Google's data visualizations report that's available from the Overviews page is derived using AI capabilities. The idea behind Ai-powered insights is meant to help marketers spend less time downloading and analyzing spreadsheets.
4. More Emphasis on Audiences:
Bing's Microsoft Audience Network (MSAN) is a platform that brings together native ad inventory on MSN.com, Microsoft Outlook and the Microsoft Edge browser. Along with that, a syndication partner Microsoft Audience Ad has been added to the platform that uses AI for ad delivery optimization.
The network accesses data from the Microsoft Graph for audience targeting. The data that are being used for insight, analysis includes user's web and search activity, demographic and consumer behavior activity, and select LinkedIn profile dimensions.
With the emphasis on Audience, advertisers may have ways to effective utilization of various audience options such as in-market, detailed demographics, YouTube viewers as an audience for search, LinkedIn and MSAN.
5. Universal Automation:
In 2019, universal automation will be at forefront to fully automate advertising campaigns. To recall, Google's goal-optimized Shopping campaigns, Smart Campaigns and Local campaigns are the striking examples of universal automation. Using universal automation, advertisers can launch smart campaigns.
These smart campaigns automatically take care of everything from ad creation, audience targeting and ad delivery across Google channels. Soon they will be able to create automated landing pages based on the advertiser's goal.
Universal automation based goal-optimized shopping campaigns take advantage of machine learning to automatically optimize ad delivery in order to achieve the defined conversion goal value.
6. New Inventory Locations:
Search engines have revamped the paid search fore with numerous new surfaces were different for ad formats could be shown. Bing's native ads extending across the Microsoft Audience Network are just an example. Similarly, Google as well made AMP Story ads available to all publishers back in November. Google search has now found a new place to display hotel deals.
The ads will be featured on the Benefits tab of the new Google One cloud storage app. Google is working incessantly to bring more promotional opportunities for the advertisers, Google Store and Google Express.
In addition to the above, Google is also said to be testing native ads in the Discover Feed on the front page of the Google app.
7. Amazon Advertising will Make Big Leap:
In 2019, more marketers may opt for Amazon advertising as an alternative advertisement platform beyond Google and Facebook. Marketers see opportunity on
the platform as Amazon's ad revenue is expected to increase by 50 percent per year through 2020 with market share at 7.0 percent.
Rise of the Amazon as an emerging paid search space will take the paid advertising to the next level. In terms of budget allocations and campaign management, Amazon would be seen as an opportunity. Since Amazon ad formats are bit different from those offered by Google or Bing Ads, advertisers will work on distinct advertising best practices for the platform.

Tarun Gupta, CEO of Brainpulse Technologies, is a prolific author and digital marketing specialist. His insightful writings span SEO, content marketing, social media strategy, and email campaigns, offering invaluable expertise to businesses worldwide. Tarun's contributions continue to shape the digital marketing landscape, guiding success in multiple niches.
---