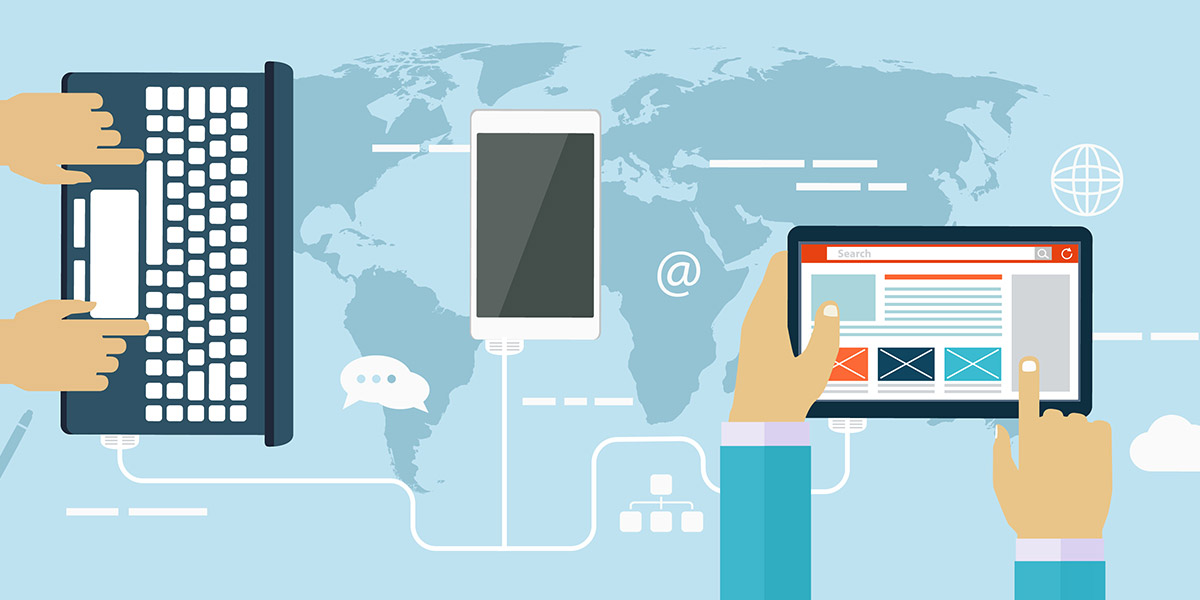 Email marketing is still the most regarded and used communication method for digital marketers. In the crowded marketplace where marketers have many communication channels to explore, email marketing is still being considered as the powerful among all.
In twenty years, email marketing has evolved at a greater extent. It's now beyond a tool to send random emails to a list of email Ids.
It's constantly developing.
And when it's integrated with other marketing tools, say PPC and Social Media, it delivers unbelievable results.
Top 6 Email Marketing Trends 2019
The new age email marketing is a lot different from the traditional one or one that you practiced. If you're still using those stale email contents and shady templates, it will be impossible to engage readers and get new subscribers. In 2019, you have to be very accurate about the emails you're sending and audience you're targeting. A lot has been changed so far in email marketing. And we will see new trends and upgrades coming our way even further.
Before starting with upcoming email marketing trends, let's evaluate the many benefits of email marketing for businesses.
It's cost effective:
Compare with other digital channels (SEO, PPC and SMS etc.) and you will find email marketing more affordable, instant and delivering great ROI.
It's Accessible:
Emails are the most preferred communication method used by billions worldwide for receiving news and information.
It's relatively Simplicity:
Emails are easy to setup and shoot. All you need to have is a powerful email and a list of your subscribers.
Brand awareness:
Email marketing can help you raise brand awareness and create a solid base of loyal followers.
Backed with Analytics:
With so many powerful analytics tools that can be integrated with the campaigns, it's now easy to measure the results of email marketing efforts.
Now we come to the point.
We are listing here 6 email marketing trends that will shape up your email marketing campaigns this year. They will help you connect with your audience more effectively.
1: Simple Email Designs will Rule
You can see an incremental changes in the email designs that marketers used to send. Now they will switch to minimal plain textual email newsletters from visually rich email messages. Marketers have gut feeling that the subscribers generally skip emails that they feel are image reach or loaded with visual elements. They don't open them. It eventually spikes the bounce rates.
To avoid such embarrassment, they will go back to the old school of email marketing. We can see surge in number of marketers adapting textual email content. These content will be light weight and less formatted.
2: Deeper levels of Segmentation
Email list segmentation will take the front seat this year as well. The strategy helps marketers to break the recipients list further to make it more receptive to the message. List segregation is still very important email marketing strategy and we are seeing it to leap further.
It helps marketers to produce more personalized and tailored content for their recipients. This is to ensure that communication being sent is rightly targeting their customers. Once communication is sent, scan the results through data analytics to find whether your email messages have hit the right inbox. Ideally, the standard segmentation divides users into different groups on demographic metrics. But now marketers are targeting individual recipients separately.
3: Compelling Storytelling
It's high time for marketers to switch to storytelling from stale sales pitches and blatant product promotions. Narrating email content using compelling and engaging stories has imminent impact on users. It inspires followers, engage potential buyers and convince them to take the desired action. An email that tells a story keeps your readers interested and engaged. It also helps you to build a strong bond with your subscribers. We are expecting this trend to grow overtime.
4: Mobile Optimized Emails
With more than 50% of the total emails coming via mobile, marketers will now create mobile optimized email templates. These emails will mainly focus on mobile users. Marketers will heavily incline to produce email content with lightweight video and images using responsive email templates. Longer email text will be divided into multiple smaller units and paragraphs, and more emphasis will be given to Call-to-Action buttons.
5: Arrival of User Predictive Analytics
Say big thanks to machine learning and AI that helped marketers to dive deeper into predictive analytics in past. Now, it will allow them to discover upcoming trends using the existing databases. With a considerable amount of data to churn out, marketers will be able unleash large volumes of information about their potential customers. Predictive analysis helps marketers to explore future needs and requirements of their target audience.
The process will turn significant as it will let marketers serve subscribers with the right kind of content before they even start asking for.
6: Seamless Data Protection
The biggest nightmare of subscribers comes true when their personally identified data is hacked, leaked or compromised. To escape such sort of embarrassment, you have to ensure that the data you collect is protected by high-quality data protection. Unless it's done, you can't assure your prospects of data safety. Data breach can put your reputation on back burner. Merely allowing subscribers to unsubscribe from newsletter will not serve any purpose. You'll have to give them assurance that their information is fenced with advanced data protection models.
Marketers will now send timely updates to the subscribers about all security news to make them feel more comfortable about privacy arrangements.
---