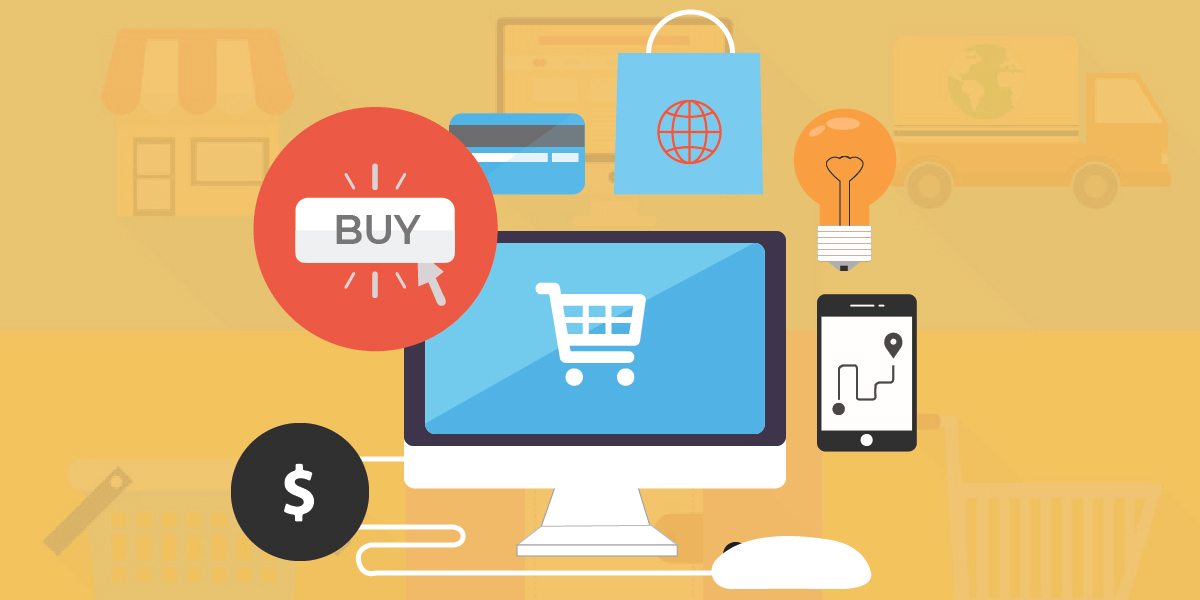 Your ecommerce venture may turn into a money making machine, if operated wisely. To make it profitable, you have to ensure that the complexities it's facing are fixed. Online marketplaces are evolving. More people have started buying from online store. If marketers manage to offer buyers worthwhile online shopping experience, they will likely reap big profits.
5 Ways to Boost Your E Commerce Store Sale
If you've just started your ecommerce venture, you would curious to find ways to skyrocket your sales. It's eminent. Expecting growth is usual when you've invested funds and time.
I am sharing with you five tested and proven ecommerce strategies that will help you generate good profits.
1: Launch Multi Channel Selling:
The idea is simple.
Go overboard. Don't stick to your online e-commerce portal. Expand your product reach. List your products on other e-retailers such as Amazon, Flipkart, E-Bay and Alibaba.
Buyers tend to visit multiple e-stores to explore products and make informed decision about the purchase.
The practice to launch an e-store and dependent solely on that for product sale can drastically hit your product sales.
What I am suggesting is this- List your products available to as many e-commerce portals. E commerce giants Amazon, Flipkart and e-Bay etc. are the top names that allow merchants to list their products and make sales.
Furthermore, social media platforms like Instagram and Facebook have also turned into an ecommerce super store. They have integrated their own shop features to let merchants launch their super store right there and encourage their community to buy products.
Once your products are available on multiple online platforms, you can drive traffic to your product pages using digital marketing and other Omni channel marketing strategies.
2. Offer Buyers Seamless Checkout
Most buyers leave the cart midway of transaction as they found the checkout process tedious, lengthy and confusing.
8 out of 10 customers blame faulty checkout process for cart abandonment.
Therefore, make sure you offer buyers a convenient, smooth and secure checkout to make payments. Design the process with fewer steps.
Offer your buyers the shortest route possible right from adding products to making the final payment.
Buyers would be least interested in calculating taxes and coupon discounts before payment. Better would be to have an inbuilt system for taxes and other calculations.
More the steps you force buyers to follow before final payment more will be the chances of card abandonment.
3. Be Reachable to your customers, when they need:
All your efforts and resources can go futile if your customer service is poor. A customer may have in mind many questions related to the product, price and shipping. You have to have a customer support team in place to address those queries.
Needn't to mention, the team should respond with a human touch.
The customer support team should have undergone rigorous training sessions to understand how to respond to customer's questions in in a helpful, human way.
It's evident that poor customer service prevents you from having loyal and repeating customers. To let your buyers reach out to you, provide them your customer support numbers and social media handles.
Responsive customer support helps your business create a more engaged relationship with buyers. It will eventually translate into increased customer loyalty and revenues.
4: Offer Effective and Consumable Content :
Content has been the primary ingredient of any business promotion regardless of the extent digital marketing evolved.
But this doesn't mean you pour up low quality spammy content to forcibly tell users that you're here. Stashing up social media platforms and content syndication sites with random content won't likely get results.
You have to be precise with your content.
You need to produce content that is consumable, well-researched and valuable. Invest effort and resource in producing rock-solid content that can engage readers.
Whether you've in-house content writers, hired freelancers or using a digital marketing agency, make sure they are experienced and have in-depth knowledge of the industry.
Furthermore, besides standard content, look through different variants of content. In addition to the standard blog posts, explore infographics, eBooks, videos and webinars too.
5. Beef up online security:
We have already discussed the importance of a smooth checkout process. Security is another crucial aspect to look at. It's your ardent responsibility to protect users' crucial personal identifiable information against breach and hacking.
Give your ecommerce website SSL cover. Keep your servers safe from cons.
Though, it may cost you few bucks, professional security for your website and servers will ensure smooth business operations online. They prevent hacks or data losses and back up data in emergency.
These are small yet pertinent hacks to boost your ecommerce sale. Don't forget- in any business, a buck saved is a buck earned.
Want to add other points? Have ideas to discuss or want to place a feedback? Share with us via the comment box below.
---