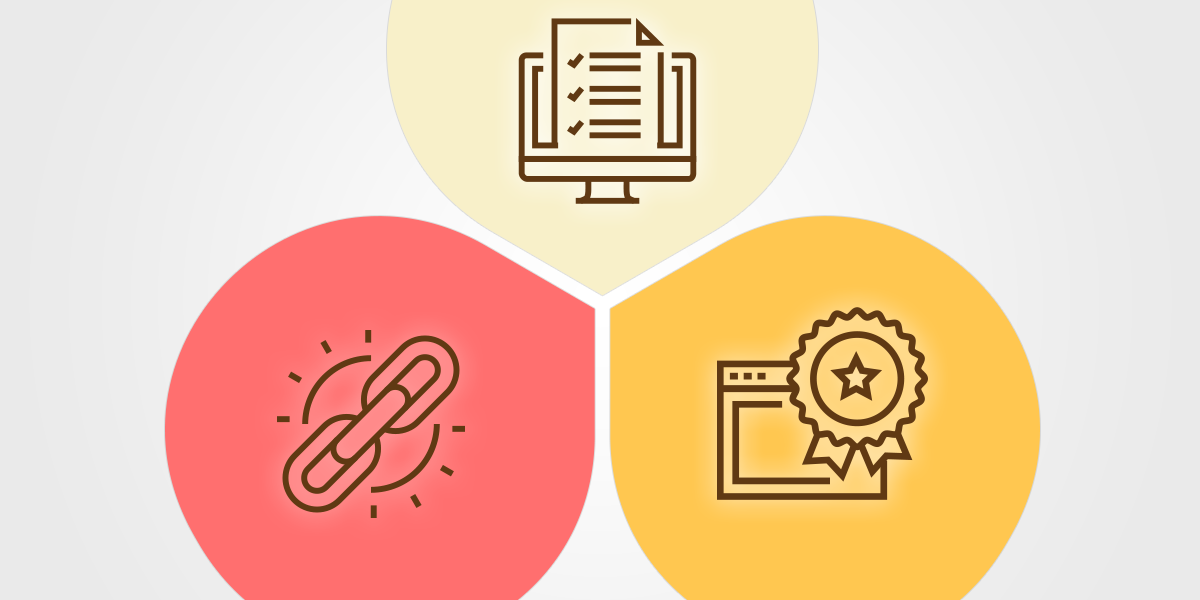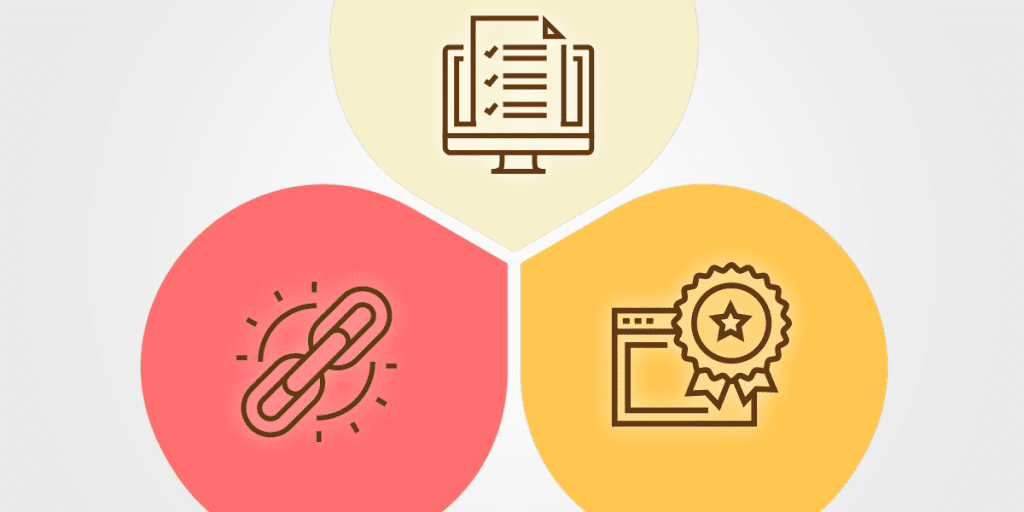 Ask a webmaster about major SEO ranking factors. He will tell you three- relevant and quality content, authoritative links and RankBrain. Most of the SEOs and webmasters are aware about these three and their invaluable contribution in website ranking. Beyond these, there are several technical aspects of a website that we most often miss to recognize.
If you fail to get technical SEO elements right, it would be difficult for you to achieve the rankings. Even quality content and authority link might not make much of a difference in that case. Your website could be in a real trouble if you have poor technical SEO in place. In absence of a right set of technical SEO strategies, your website could be uncrawlable, unindexable, and sometimes inaccessible.
What is Technical SEO?
Technical SEO is a process to fix the errors occurred in technical elements of your website. It directly impacts the search rankings of a website. Most of the technical optimizations are done to make a website faster and easier to crawl for search engines. Technical SEO is an integral component of on-page SEO strategies of a campaign. It primary aims at improving website elements to get higher rankings.
Whether it's Google or any other search engine, they focus at offering searchers best possible results for their query. This is why their crawlers visit websites to measure several factors important to enhance the user experience.Page speed, crawlability of the website, backlinks and content are some of the crucial aspects that need to be checked on frequent intervals. If you manage to find and fix those errors, you can see your web pages ranking higher in search engines. A technically sound website is one that loads fast and offers clear and comfortable user experience. You should, therefore create a strong technical foundation for your website for better UX.
10 Technical SEO Elements That Improve Ranking
A website should have its technical parameters healthy and up-to-date. Your website's technical setup helps search engines get a proper idea what your website is all about. I have already covered technical SEO in-depth through guided series in past. However, through this article, I want to revive the crux of technical SEO. The post is an effort to remind marketers why not fixing glitches and errors in their technical SEO could cost them direly.
1. Website Speed
People hate websites that takes ages to load. Visitors switched to your competitor's website if yours is taking more than two seconds to load. A recent study concluded that 53% of mobile website visitors switch from a webpage if it doesn't open within three seconds. This means, if your website is poorly loading, people will move on to another website. It will eventually tank your visitor traffic.
Google is quite clear about this. The search giant's latest page speed algorithm is critical of loading speed. It states that poorly loading websites offer a less than optimal experience. And since user experience is a crucial ranking signal, a slow loading web page may end up losing its search ranking.If you don't know how fast your website's speed is, use various speed testing website tools available. They will give you an insight into your website speed and will also recommend the ways how you can improve.
2. HTTPS Migration
If you're among many those websites that are yet to adopt HTTPS, you'd be at risk. HTTPS keeps your website protected from phishing attacks, hacking and intrusions. An HTTPS website's URL appears in the user's browser with a padlock and a green bar. Enabling HTTPS is an easy process that has a significant impact on your search rankings. Google itself admits that it uses HTTPS as a ranking signal and gives prominence to HTTPS-enabled websites.
3. Website Hosting
Don't be surprised if we include the point in our list of 10 technical SEO elements. It's been in the forefront of the discussion over years if a web host influences search rankings. But as Google algorithms evolve and take website speed and server down time seriously, it's now a fact that bad web host could eat rankings a bit. Website speed and server specification and configuration are factors that will influence your site speed and eventually, search rankings.
4. Mobile First Indexing
Mobile First Indexing is the new norm for Google for Indexing and crawling of the web pages. After 18 months of incessant research and experimenting, Google finally turned to mobile first indexing. Several studies conducted by Google revealed that that total number of mobile users surpassed the number of desktop users and majority of web searchers on their platform are mobile users. The ruling states that a website that's not optimized for mobile readers will suffer a ranking loss. Its rankings will even suffer if its mobile version is poorly-optimized compared to the desktop version.
5. Page Indexing
Google rank only those pages that it indexes. If your website's pages are not indexed or partially indexed, ranking will suffer. This is another aspect of technical SEO to check your content is actually being indexed. If your site is indexed Google search console show a number of pages proportional to the number of pages on your site. If the numbers are fewer than the available on your site, you might want to check. Make sure that search engines are not prevented from crawling and indexing your site.
6. Website Sitemap
Though, search engine have mechanism in place to find most of your links in you website, yet sitemaps eases out the task. Absence of a sitemap will sometimes result in missing a lot of content available on the website. If you don't have a sitemap, create one now and submit. If you have one, make sure you update it on a regular basis.
7. Crawlability
Search engines have bots (spiders) that crawl websites. They follow your website links to explore the kind of content your website has. Website interlinking is the one way to guide robots through website content. Interlinking tells Google bots about the way your content is spread across and what the most important content on your site is.
There are other ways as well to guide robots on how they consider your site. You can block robots from accessing content that you think shouldn't come under the purview. In addition, you can also allow robots to scan pages but restrict them from showing in the search results. You may also dictate robots what are the links to follow what links to ignore.
8. Robots.txt
Robots.txt file is used to instruct robots where to go on your sites, what to cover and what to escape. The tool is quite good if used wisely. A minute mistake in giving bots instructions could be fatal. It can prevent search engine robots from crawling your site. I have seen people mistakenly block robots from scanning site's CSS and JS files where important codes are written. These codes tell browsers what your site should look like and how it works. I have a suggestion. Don't add or alter instructions written in Robot.txt unless you are well versed with how this file works. Instead, ask an expert to do this for you.
9. Broken Links
Another important technical SEO elements that needs careful detection and fixing is broken or links. Through the journey of a website we tend to move or remove pages from the websites. If these pages are not redirected to the existing URLs, they become orphan pages and lead to 404 error. For search engines, broken links are the biggest reason behind deteriorating user experience on a website. In addition, increasing number of broken links could skyrocket bounce rate that eventually affects rankings.
You can't manually find broken links. Fortunately, there are free and paid tools that can help you discovering the instances of broken links on your website. Fixing these dead links is the only way to weed out 404 errors from your website. To prevent broken or dead links, you should redirect the URL of a page when you delete it or move it. The recommended way is to redirect the dead page to a page that replaces the old page.
Regular link audit is another very important aspect of technical SEO. Whether it's internal linking or external linking, you need to ensure many things. Regular check for dead links or broken links to other sites is mandatory. Make sure that internal links to other pages on your site are also placed properly. While redirecting a page on your site, use the 301 redirect for permanent redirects, and 302 for temporary redirects.
10. Content
Duplicate content may turn out to be as deadly as broken links are for a website. Duplicate content, whether on your site or on other websites across the internet, may tank your website rankings. Search engines don't have a mechanism to distinguish which page is original and which one has copied the consent.
Due to the absence of this insight, search engines many a times rank all pages with the same content lower. If identical content is posted on different URLs, search engines consider them duplicate. To avoid any such embarrassment, use canonical link element to tell search engines what the original page that you'd like to rank in the search engines is.

Tarun Gupta, CEO of Brainpulse Technologies, is a prolific author and digital marketing specialist. His insightful writings span SEO, content marketing, social media strategy, and email campaigns, offering invaluable expertise to businesses worldwide. Tarun's contributions continue to shape the digital marketing landscape, guiding success in multiple niches.
---