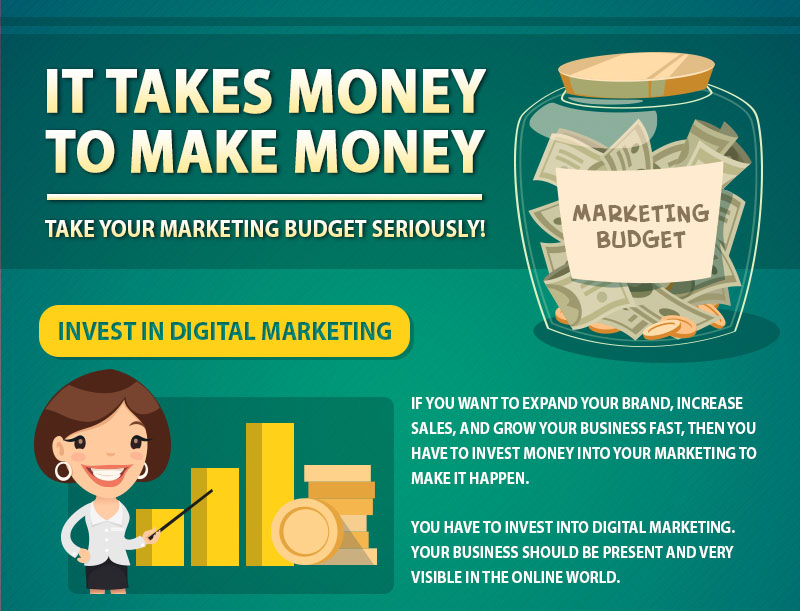 The growing penetration of internet into our lives has made the world an accessible place. Global Web Index recently reported that in 2014, 40.4% of global population has access to the internet. The data indicates the surging influence of internet on the people, the people who could be your next customers. Being an internet marketer you may have allocated certain budget to harbor your traditional marketing and promotion, but this is the time to think digital marketing. Pushing products and services to target audience through TV, radio newspapers and billboards may have their own advantages, but unleashing the pros of digital marketing is certainly awe-inspiring.
Digital Marketing Is The New Way Of Targeted Marketing
Being a newbie marketer, it's obviously scary for you to rely on a new technology you're stranger to. But, I am telling here four compelling reasons why you should dispense a part of your marketing budget for digital marketing.
1- > It Helps To Pitch Those Who Are Interested
Let's meet with a situation-
Your company has published a one page advertisement in a leading English newspaper showcasing your upcoming car brand. That could have an impact for sure, but the question is – who the people you're targeting?
A newspaper is also read by senior citizens over 75 and a teens below 30, and either will be least interested in buying your that expensive vehicle. Means, a huge chunk of your investment in the promotion gone futile.
Digital marketing oversees things in a different perspective.
It propagates methods and solutions that help targeting your customers on the basis of consumer demographics, behaviors, interactions and several other segmentation. Using paid search, you can create adverts that target those audience who are affluent enough to buy your product. Though, I won't predict 100% percent success rate for paid search or PPC, but the result it delivers will be better than the traditional methods you've used so far. If that interests you, choose any of the popular platforms like Facebook ads, Google Ads and Twitter ads to see your business grow.
2- > It Helps To Find, Test and Evaluate
A campaign goes successful if it's packaged around intelligent and real time data. Unfortunately, traditional marketers lack at having this advantage. While launching a TV ad, you can't predict how many people are looking for the service or products you're offering. Isn't it ? On the contrary, digital marketing enables you play around piles of real time data before kicking off a campaign.
Using Google keyword search, you can see the actual competition your money keywords have in search engine. It helps you come up with a more effective marketing strategies for your brand. Even after execution of the campaign, you can measure its performance like that traffic it got and conversation happened using analytics tools such as Google Analytics and Facebook insights. From planning to performance reporting, the tools let you measure the results precisely.
3 - > Create, Change, Create, Change.... and so on
Can you change a newspaper or radio advert if you notice ambiguity in first place or feeling it weak enough to serve the purpose? Absolutely not. With digital marketing, you can do it. You can edit or rewrite a blog/ article or review written to promote a campaign even after getting it published. Similarly, the online ad campaigns made for Facebook and other advertisement platforms can be run, stopped, or modified at any point of time.
So, the advantages is visible. Test your campaign and keep experimenting until you end up with the most effective marketing campaign.
4- > It's Interactive. Ask Feedback and Improve
Another benefit of having digital marketing methods on board is that you can begin and moderate a two way communication with buyers. Digital marketing enables two way communication with outer world and helps to gain insight how audience is responding to your campaign. For instance, marketers can participate in group discussions running across the social network groups & communities, and can discuss in detail about their products and services on offer.
Similarly, through blog comments, they can bring in the perceptions of others regarding the thought conveyed through a blog or guest post. Two way discussions in groups; feedback from blog comments and likes / comments / shares earned from the social networks give marketers an idea how successful their campaigns are and what the improvements they need.
Rajesh manages digital media campaigns in BrainPulse and has over 8 years of experience in directing and implementing online experiences to promote business, products and services on social networks.
---